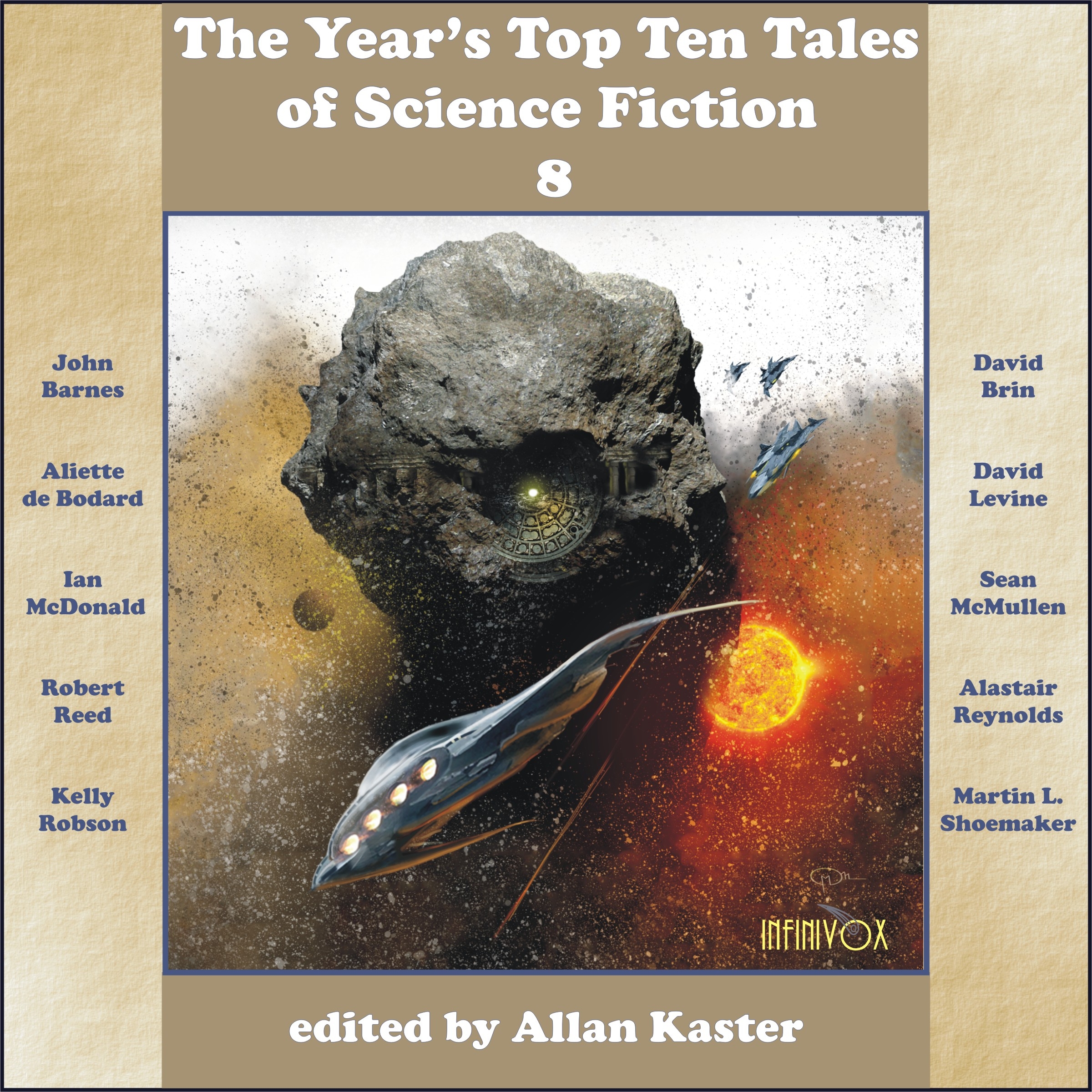 edited by Allan Kaster
Read by Tom Dheere and Nancy Linari


playing time: more than 9.5 Hours/ ISBN: 9781884612718

audible download price: $26.59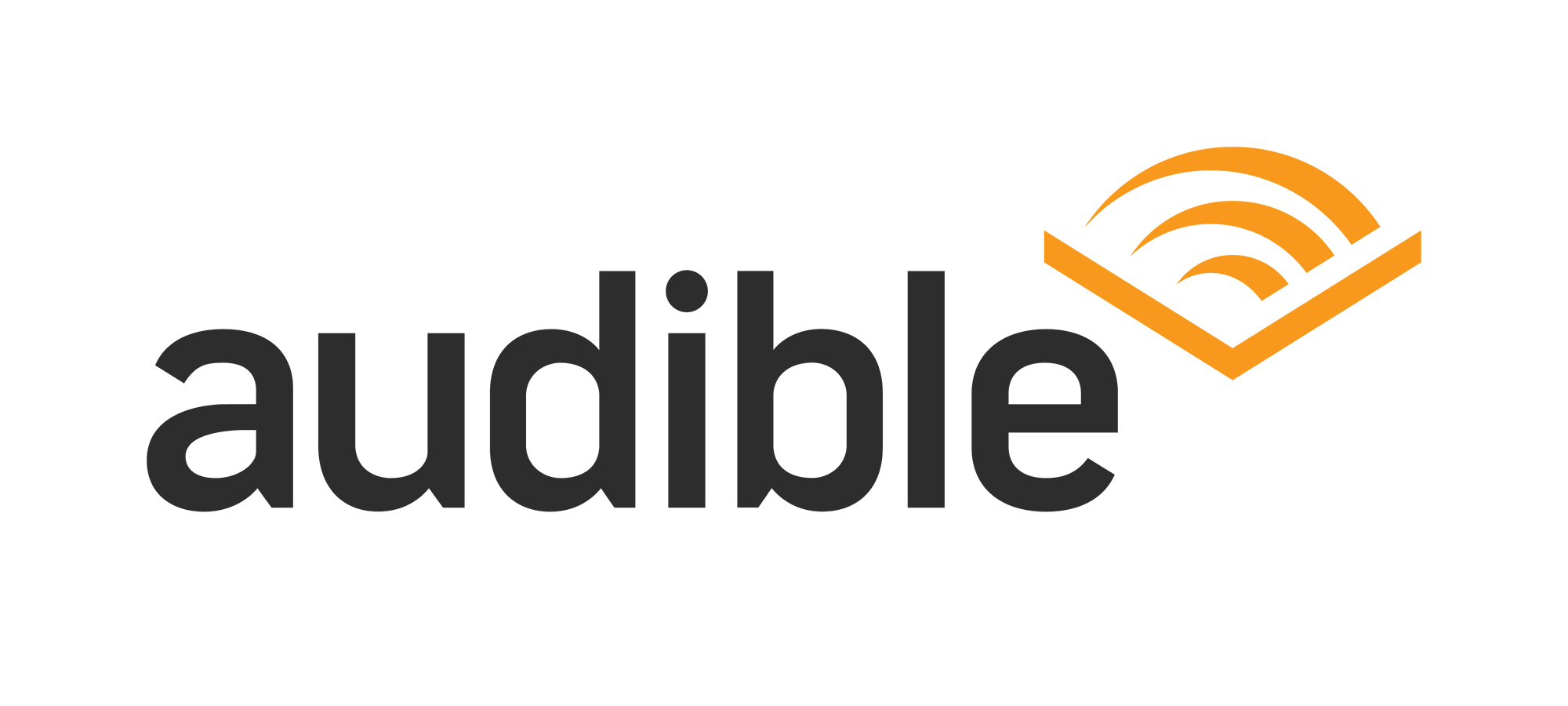 The Year's Top Ten Tales of Science Fiction 8 is also available as an e-book for $4.99 on the Kindle Click here for iBooks through iTunes and click here for Nook. The trade paperback book is available here for only $15.99.
The Year's Top Ten Tales of Science Fiction 8 is an unabridged collection of the best-of-the-best science fiction stories published in 2015 by current and emerging masters of the genre, edited by Allan Kaster, as narrated by top voice talents. In "My Last Bringback," by John Barnes, an expert on restoring the memories of Alzheimer's patients becomes her own patient. A young man living in a bubble habitat on the ocean floor of Venus must deal with terraforming gone awry in "The Tumbledowns of Cleopatra Abyss," by David Brin. In "Three Cups of Grief, by Starlight," winner of the British Science Fiction Association Award, by Aliette de Bodard, the death of a scientist in the Dai Viet interstellar empire is mourned. The shipmind of a cobbled together fighter spacecraft and its pilot press on under dire circumstances in "Damage" by David Levine. An aristocrat's trip to Venus, in search of her disgraced brother, is memorialized by papercuts of flora native to this planet in "Botanica Veneris: Thirteen Papercuts by Ida Countess Rathangan," by Ian McDonald. In "The Audience," by Sean McMullen, a spacecraft's trek to another planet discovers a malevolent species interested in Earth. An AI is on a mission to the outer reaches of the solar system to found a sanctuary in a posthuman universe in "Empty," by Robert Reed. In "A Murmuration," by Alastair Reynolds, a scientist struggles to publish a paper on her exhilarating findings on the flocking behavior of birds. In the dystopian future of "Two-Year Man," by Kelly Robson, a janitor brings a mutant baby home to his wife hoping to fill their lives with love. And finally, an android medical attendant, capable of mimicking family members, cares for an Alzheimer's patient in "Today I Am Paul," by Martin L. Shoemaker.